WHO WE ARE. WHAT WE DO.
Garraway Group is your number one contractor
ONE SITE. ONE CONTRACTOR. ONE SOLUTION.
Garraway Group
Garraway Group was established in the Sunraysia district over 90 years ago with the primary source of work being sinking and clearing on sheep stations.  The second World War changed the primary source of work for Garraway Group with the construction of an airstrip in Mildura and sinking underground fuel dumps in Yelta and there started the long association with Caterpillar earthmoving equipment and a retirement for the team of horses.
Over the years the business has evolved but our foundations have stayed the same. We provide works in the agricultural, resources and construction industries all over Australia. We pride ourselves on our capabilities in earthmoving, civil construction and mining services.
Garraway Earthmoving Pty Ltd
Garraway Excavations Pty Ltd
Garraway Nominees Pty Ltd
Polyline Pty Ltd
Garraway Plant Hire Pty Ltd
We offer the most competitive rates whilst maintaining the highest standards of safety
We specialise in:
Bulk earthworks
Mine site rehabilitation
Road construction
Tailings and water storage design and construction
HDPE lining supply and installation
Land development
GPS guidance
Plant/Equipment Hire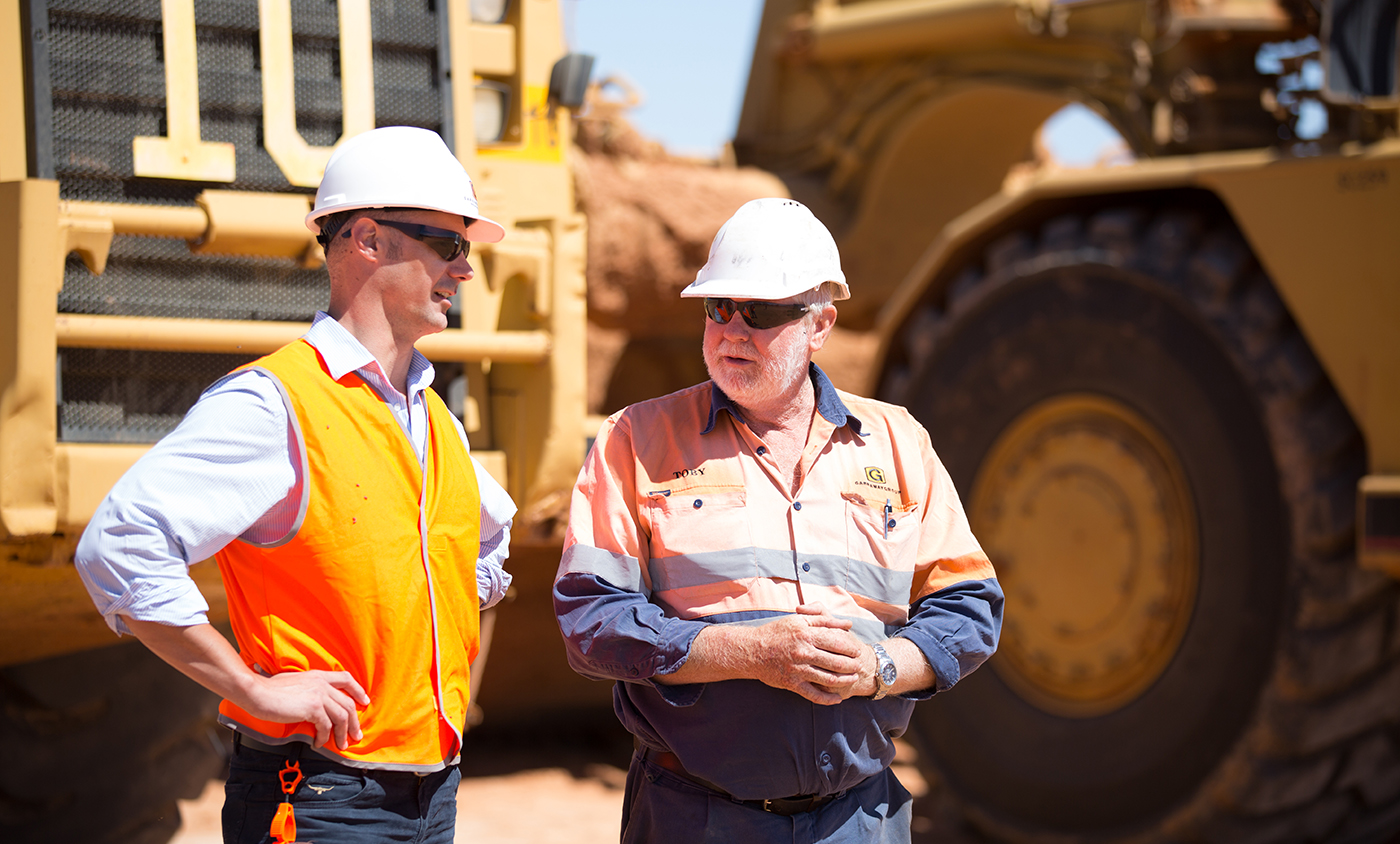 We own and maintain an extensive fleet of an earthmoving plant with our main focus being on the effective and efficient utilization of these assets.  We have a high experienced team who have a vast knowledge in all facets of Earthmoving and Civil Construction.
Throughout our years of operation, Garraway Group has successfully worked on a range of projects from small scale to very large bulk earthworks. We have the ability to meet your requirements to any scale providing a personalized approach to our business and client relations.
 "IT TAKES EXPERIENCE TO TARGET AND ACHIEVE OPTIMUM OUTCOMES FROM SPECIALISED PLANT AND EQUIPMENT"
Our Successful Management Strategies
The design stage to ensure a seamless transition from design to construction
Pursuing a high level of transparency in dealings with the client
Administration of a comprehensive integrated management system which encompasses our quality, environmental and health and safety system.